CDS&C specialises in colour and colour making. It also develops effective applications for the painter, plasterer and paint industry. In the form of innovative apps for smartphones and tablets (iOs and Android), CDS&C creates tailor-made applications for clients.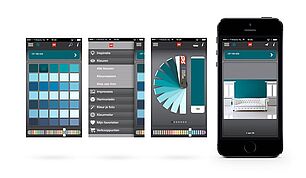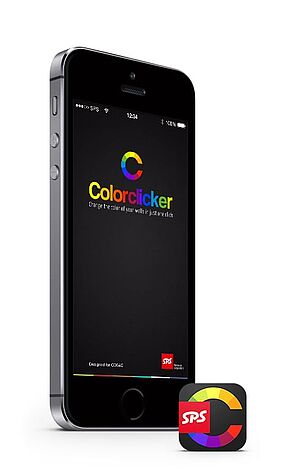 To enable the professional painter and the end user to make a good colour choice, for example, CDS&C developed the Colorclicker® for paint and decorative plaster manufacturer SPS bv.
By simply taking a photo of the object to be painted, selecting a colour from one of the colour charts and indicating which area is to be coloured, one can immediately see the effect of the colour choice.
The Colorclicker even takes shadows and light into account.
It is also possible to link this app to a colour spectrometer (Capsure).
This app is completely designed in the SPS brand look and features client colour fans.